Seaport competitiveness research: the past, present and future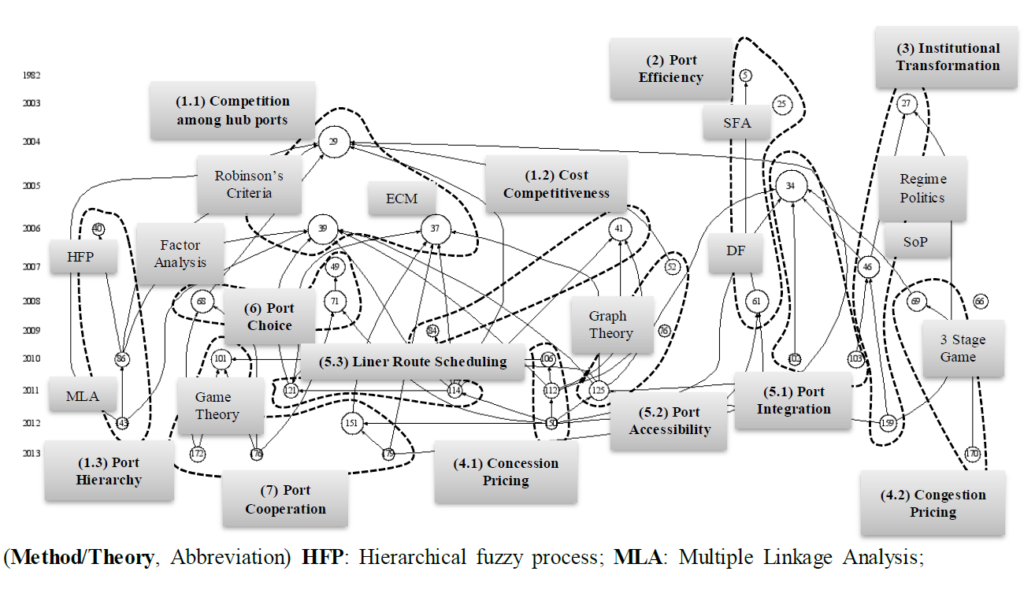 My very first PhD paper is finally published! Out of the four, third and fourth ones have been published in 2018 and the second one is still under review. The first version of this paper was written in December 2015, much updated second version was ready in September 2016, and final published version came out in December 2019. Indeed, sometimes publication takes time!
link: https://www.inderscienceonline.com/doi/abs/10.1504/IJSTL.2019.103877

You may request full-text on #researchgate at https://www.researchgate.net/publication/333022821_Seaport_competitiveness_research_the_past_present_and_future

If you are interested in doing #bibliometric or #scientometric studies, see #researchHUB video playlist at https://www.youtube.com/playlist?list=PLQ45kJKYgpbmhyO9dIXe2ur2evFRQA5_U
First draft December 2015. Presented at the IAME2016 conference in Hamburg, Germany. Submitted to the journal Transport Reviews (TR) on October 13, 2016. Rejected from TR on Jan 30, 2018. Submitted to IJSTL on Feb 28, 2018. RnR, minor revision from IJSTL received on June 29. Revision submitted on July 29. Accepted in IJSTL on September 18, 2018, published online and in volume November 28, 2019.
Abstract
This study presents a review of articles with a focus on seaport competitiveness from the maritime literature. We investigated how port competitiveness research has evolved during the last two decades using bibliometric citation analysis tools and techniques. Bibliography data, collected from the ISI Web of Science database, consisted of 267 research papers by 465 authors in 117 journals. Based on citation analysis, we identified the key universities, journals and articles and their impact on port competitiveness research. Also, seven key research streams with few sub-streams were revealed as a result of a mixed co-citation and in-depth content analysis of the most cited articles. A bibliometric co-citation mapping technique was used to show how the key articles are built on each other. Key research papers and their concepts, methods and findings are also discussed. Finally, we present some strategic research challenges and future research agendas.
Keywords: literature review, bibliometric analysis, co-citation analysis, port competitiveness, port management, port competition
Cite as: Munim, Z.H. and Saeed, N. (2019) 'Seaport competitiveness research: the past, present and future', International Journal of Shipping and Transport Logistics, Vol. 11, No. 6, pp.533–557.